Delana Bettoli was born in Somerset County, New Jersey. She studied painting at Boston University, then transferred to Art Center College of Design in Los Angeles to focus on illustration. After settling in Venice, California she illustrated award winning projects for L.A.'s twin industries: music and film.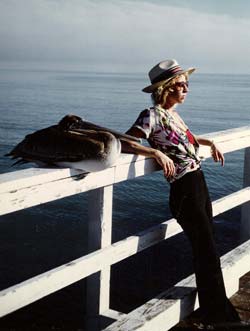 She has designed album covers and specialized projects for Elektra Records, Atlantic Records, and Reprise Records. The distinctive Peter O'Toole poster for the Academy Award nominated film, The Stunt Man (1980) brought her more exposure within the Hollywood film culture. Her artwork was also showcased as the inaugural American Film Market poster in 1981, for which she won the prestigious Belding and ADDY Awards. The Society of Illustrator's Annual 35, AIGA Annual, and the coffee table book The History of Art in Rock have featured her images.

After the birth of her son, Delana Bettoli segued into illustrating children's books. With an affinity for painting natural settings, animals and young children, her work quickly overlapped into elementary education where her love of detail is her trademark.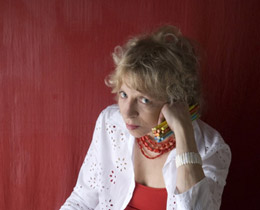 Forest, desert, beach... Bettoli has always found herself living within these compelling environments, her art capturing the moods and palette of each.
In 1990, she left Venice Beach and relocated to Oregon where she lives in the foothills of the Cascade Range. She continues her work in children's literature, but is returning to painting with a particular emphasis on horses.